About Design 'N' Logo
Design 'N' Logo was created by a group of talented graphic artists that decided to team up and create unique and astonishing designs that will be viewed worldwide. In short period of time we have supplied logos to hundreds of companies worldwide.

At Design 'N' Logo, we believe your business deserves recognition, and we want to help you get it.
If you value your time and care for quality, come to the professionals! :)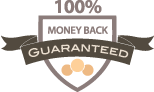 Quality Guarantee
Once you have hired our services we can guarantee that you will not be requiring any one else for your designing needs. Our dedicated team of professionals are experts in various forms of designing such as web designs, brochures, business cards, logos etc. and they will design a product according to your business requirements.
100% satisfaction guaranteed or your money back! There is NO risk when you engage our services!

Our Team
Our specialist multi-national design team is noted for their friendly, no-problem attitude, professionalism and attention to detail. Many of our designers have worked for some of the largest design agencies all over the world and choose to work for Design 'N' Logo for the lifestyle and rewards.
We pride ourselves on our flexible and intelligent approach to logo, graphic and website design and our ability to get excellent results in all circumstances.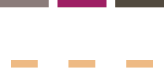 Best Value-For-Money Design Packages
You can rely on our logo company for the same superior and high quality original custom art and creative logo design services regardless of what package you choose. We are here to help, and to do so at a price that still allows you to get your business off the ground.

Budget Friendly Service
While all of this attention to detail might seem to be a privilege given to only the most highly placed corporate types, this is not true. We also cater to the needs of small business clients and have created custom designs for clients ranging from startup businesses to large corporations, making no distinction between.

Fast Turnaround
Initial logo concepts are ready in only 48 hours. Logo revisions are ready in 24h.
Ordering a design is quick and easy. Just follow the five-steps in How it Works section and you will get a design that you are guaranteed to be happy with.